What is Revuto?

The idea of Revuto project is savings money by manage of subscriptions. You can Block, Snooze or Approve each subscription with one click. When payment is due, with Revuto app, you can choose to SNOOZE a payment up to 7 days, and if you decide to reuse the service, UNBLOCK it. Also you can choose your payment source by choosing credit or debit card. Everything is simple, by sliding your finger. This way you avoid paying the subscription you forgot to cancel, as well as the often complicated cancellation procedure. In addition, you can swap unused subscriptions with friends or split costs with them.

Purpose of the Revu token
Revu is native token based on Cardano network. Revuto's crypto wallet is simple and secure, including Revu tokens and EURR stablecoin by default. Tokenomics is set up to use up to 40% of the revenue generated from the transaction fees and DeFi protocol for REVU token micro-lending. DeFi enable to short-term lenders and borrowers benefit from the Revuto ecosystem when paying subscriptions with Revu. Also Revuto offer token rewards for referrals and cashback.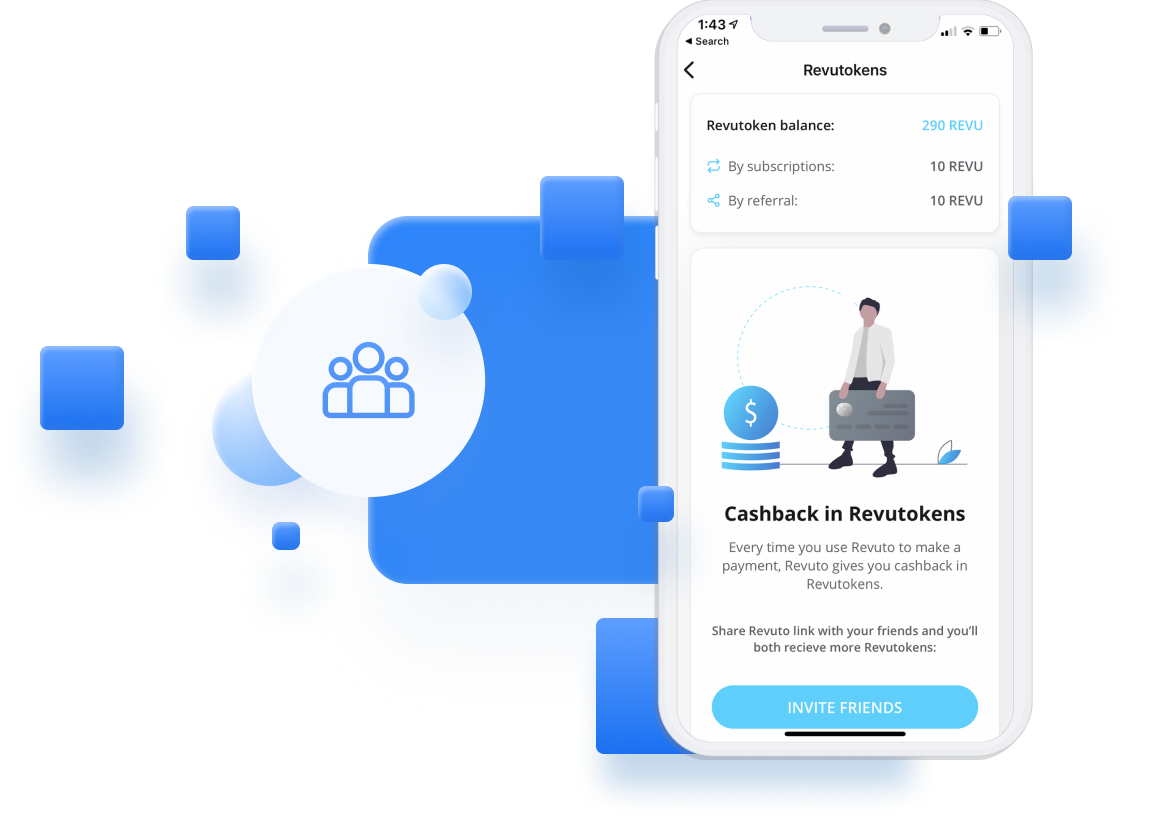 Other program features
On one page they have created a list of the most used subscription services in Europe with main information.
Companies can order REVUTO API package that includes full API documentation, compliance materials, training and marketing support.
The Roadmap for the first quarter of this year is: token sales, official launch of the Revuto app, and then business version.
Their team consists of 19 people and leading are: CEO – Josipa Majic, CTO – Marko Rukonić, COO – Vedran Vukman, CFO – Petar Vidaković. Mostly highly educated, they all have their CVs published on crypto.revuto.com, where public REVU token sale will start on May 18th.
The referral program offers four options:
Beginer-early access to app and 10 tokens,
Basic-100 Revutokens for 10 referrals,
Advanced-free Revuto debit card and opportunity to earn 300 Revutokens for 30 referrals.
Finaly, option Pro gives: early access, lifetime subscription to Revuto pro, free Revuto Debit Pro card, no transaction fees, cashback in Revutokens, and 600 Revutokens, if you get 60 referrals.
If you liked this Croatian start up for subscription control, and want to get additional tokens, set your goal, and sign up at the link below for early access.